We have decided to create the most comprehensive English Summary that will help students with learning and understanding.
The Wonderful Words Summary in English by Mary O Neill
| | |
| --- | --- |
| Poet Name | Mary O Neill |
| Born | 7 November 1941 (age 78 years), Toronto, Canada |
| Education | University of Toronto – St. George Campus |
| Party | Progressive Conservative Association of Alberta |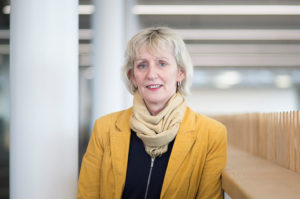 The Wonderful Words Summary in English
All people think as well as speak. It is God's special gift to man. Every person speaks at least one language to express his thoughts.
The poet advises us to master a language, at least, our mother tongue. We must not let a great or good thought die because we don't know how to say it.
English is a wonderful and rich language. One can express one's thoughts in this language effectively. What we need is to look for proper words to put forth our ideas clearly. It is wrong to think that there are no lovely thoughts left to be expressed.
Words are a wonderful medium to communicate. If you have some new and beautiful thing to say, eveiyone is willing to hear it.
Every thought is like a prisoner in our mind. We can set that idea free with the help of words. It is just possible that the thought may be marvellous.
The Wonderful Words Summary in Hindi
सभी मनुष्य सोचते और बोलते हैं। यह परमात्मा की मानव को विशेष देन है। हर व्यक्ति कम से कम एक भाषा तो अपने विचार व्यक्त करने हेतु बोलता ही है।
कवि हमें सलाह देता है कि हम कम से कम अपनी मातृभाषा में निपुणता हासिल कर लें। हमें अपने किसी महान या सुन्दर विचार को केवल इस कारण मरने नहीं देना चाहिये कि हम उसे प्रगट करने की शैली नहीं जानते।
अंग्रेजी एक अद्भुत तथा समृद्ध भाषा है। व्यक्ति इस भाषा में अपने विचारों को प्रभावोत्पादक तरीके से व्यक्त कर सकता है। हमें ज़रूरत इस बात की होती है कि हम उसके लिये उपयुक्त शब्द खोज लें ताकि हमारी बात स्पष्ट हो जाये। यह सोचना गलत है कि अब कोई भी सुमधुर विचार कहने के लिये बचे ही नहीं।
शब्द, संचार के अद्भुत साधन हैं। यदि आपको कोई नयी और सुन्दर बात कहनी है तो उसके लिये श्रोताओं की कमी नहीं है।
हर विचार हमारे मस्तिष्क में एक कैदी की भाँति होता है। शब्दों के सहारे हम उस विचार को मुक्ति दे सकते हैं। नितान्त संभव है कि वह विचार बहुत उच्च कोटि का हो।