Essays are common in elementary, middle, high school and college, and one may even need to write essays in the business world. An essay is defined as "a short piece of writing that expresses information as well as the writers opinion.
This grammar section explains English Grammar in a clear and simple way. There are example sentences to show how the language is used.
Essay Writing for Class 5 Format, Examples, Topics, Exercises
An essay is, generally, a piece of writing that gives the authors own argument — but the definition is vague, overlapping with those of a paper, an article, a pamphlet, and a short story. Essays have traditionally been sub-classified as formal and informal.
What is Essay Writing?
An essay is an explanation of an idea. In an essay, a writer present his/her opinion with supporting examples to prove their point and persuade the reader to accept it.
An essay has three parts Introduction, Body and Concluding statement.
In the first part, that is introduction, we introduce the topic with Question statements.
Thus we present some statistics as well as facts and detailed data.
We also give interesting points that contribute to different sides of sections.
We use 'Proverbs' and 'Idioms' to make writing more creative and expressive.
Essay Writing Exercises with Answers Pdf for Class 5 CBSE
Sample :
Write an essay on the topic Importance of Healthy Food.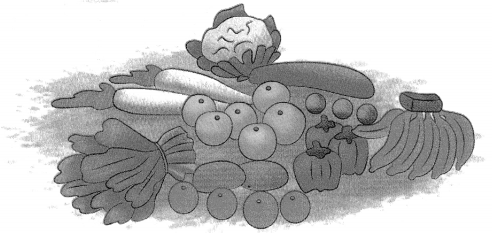 Introductory Note With Question Words?
Have we ever thought why our parents and teachers always insist on eating a healthy food? Healthy food is one of the most important part in leading a healthy life. The rate of obesity has increased from four percent in the seventies to a staggering eighteen percent in 2010. One of the key factors which contributed to this shocking trend is bad food habits and the increasing fascination towards Junk Food. Being overweight or obese can put children at a higher risk for health problems such as heart disease, hypertension, diabetes, etc. during childhood and as they age.
Body
Statistical details
Supporting sentence
Usage of Proverbs
Defining Solutions
The famous proverb 'Health is wealth' reminds us about the importance of good health. We should always try to take a balanced diet which includes more vegetables and fruits in our daily life as vegetables can provide nutrients vital for health and maintenance of your body. However busy we are on a day, we should never skip breakfasts and should ideally have a light dinner. We are always fascinated by the world of Burgers, Chips, fried chicken and soft drinks. These foods are now correctly described as 'Junk'.
Concluding statement
In recent years, a growing trend towards vegetarianism has arisen among young people due to their increasing awareness of health, the environment and compassion for animals. As children, let's take a pledge that we will avoid junk foods and accept a healthy life style.
Essay Writing Worksheets Grade 5 CBSE Pdf
Practice 1:
Write an essay on 'Cleanliness is next to the Godliness.'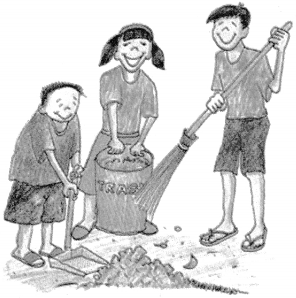 Practice 2:
Write an essay on 'Education is the most powerful weapon.'