We have decided to create the most comprehensive English Summary that will help students with learning and understanding.
Beauty Summary in English by John Masefield
Beauty by John Masefield About the Poet
| | |
| --- | --- |
| Poet Name | John Masefield |
| Born | 1 June 1878, Ledbury, United Kingdom |
| Died | 12 May 1967, Abingdon, United Kingdom |
| Poems | Sea Fever, Cargoes, The West Wind, Sea Change, Beauty |
| Awards | Shakespeare Prize |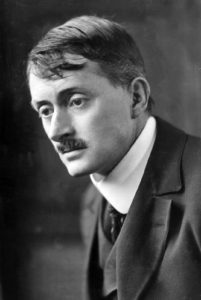 Beauty Summary in English
Beauty gives pleasure to all our senses. It can be noticed in the sunlight, the trees, the birds, the fields and the dancing groups. The people dance joyfully for their harvest.
Beauty can also be heard in the night when the wind makes a whistling sound the rain falls or some singer sings merrily.
True beauty, however, shows itself in our noble actions and good ideas. That beauty is repeated in one's dreams and deeds, and even when one rests.
Beauty Summary in Hindi
सुन्दरता हमारी सभी इंद्रियों को आनन्द देती है। इसे सूर्य के प्रकाश में, वृक्षों में, पक्षियों में, खेतों और नृत्य करते लोगों में देखा जा सकता है। लोग अपनी फसल काटने के बाद खुशी से झूमते, नाचते हैं।
सुन्दरता को रात में सुना भी जा सकता है जब पवन साँय-साँय का शोर करता है, वर्षा का शोर होता है अथवा कोई गायक खुशी से गाता है।
पर सच्ची सुन्दरता तो आदमी के कार्यों और नेक विचारों में झलकती है। वही सुन्दरता व्यक्ति के सपनों में, सद्कार्यों में और उसके विश्राम में भी दोहराई जाती है।