We have decided to create the most comprehensive English Summary that will help students with learning and understanding.
Nelson Mandela Long Walk to Freedom Summary in English by Nelson Mandela
Nelson Mandela Long Walk to Freedom by Nelson Mandela About the Author
| | |
| --- | --- |
| Author Name | Nelson Mandela |
| Born | 18 July 1918, Mvezo, South Africa |
| Died | 5 December 2013, Houghton Estate, Johannesburg, South Africa |
| Education | University of South Africa (1989) |
| Awards | Nobel Peace Prize, Bharat Ratna |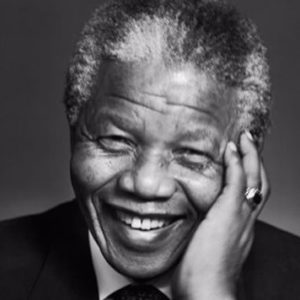 Nelson Mandela Long Walk to Freedom Summary in English
Nelson Mandela, the first black President of South Africa, fought for the freedom of his people. In his autobiography, he describes in detail the pains he had to suffer from the time when he was young. He was discriminated against by the whites along with other black people. He was an enthusiastic young boy who considered staying away from his home to get freedom. He wanted to marry the person of his choice. But gradually he realised that freedom is more meaningful. He decided to bring freedom for his own people. On 10 May 1994 he was able to materialise his dreams long cherished by the black people who sacrificed their lives to give dignity to their coming generations.
He gives two contradictory pictures of his country: one, in which the black people were tortured and had to suffer quietly; second, when the blacks will be free to live a life of their own. In this extract, Mandela speaks about a historic occasion, 'The Inauguration'.
Nelson Mandela Long Walk to Freedom Summary Questions and Answers
Question 1.
When did Nelson Mandela become the President?
Answer:
Nelson Mandela became the President of South Africa on 10 May 1994.
Question 2.
Where did the inauguration ceremony take place?
Answer:
The inauguration ceremony took place at Union Buildings amphitheatre in Pretoria.
Question 3.
What was the pledge taken by Nelson Mandela?
Answer:
To liberate all the black people from the continuing bondages of poverty, deprivation, suffering and racial discrimination.
Question 4.
Which colours were used in the new flag of South Africa?
Answer:
Black, red, green, blue and gold.
Question 5.
What were the two anthems sung on 'that day'?
Answer:
'Nikosi Sikelel Africa' and 'Die stem'.
Question 6.
Which party did Nelson Mandela join?
Answer:
Nelson Mandela joined African National Congress.
Question 7.
Nelson Mandela joined the African National Congress as a young man. It transformed his life. What made him join it? What does it show about his character?
Answer:
Nelson Mandela joined the African National Congress because even the basic freedom was not available to blacks. They could not live as human beings. They were punished and isolated from the society. He brought a transformation by achieving freedom for his people to live their lives with dignity and self-respect.
Nelson Mandela was a simple law abiding person but his people were not happy in a slave society. They were not given the basic rights of a citizen. They had to endure much pain and endure racial discrimination. They were not free on their own land. All these sufferings ignited the fire in Mandela. He left his home and began living like a monk. He taught boldly and fearlessly. Adherence to patriotism, self-respect and dignity transformed him completely. It shows that Mandela had a strong character. He was determined in his action. He had sympathy and compassion for his people.
Question 8.
Man is a social animal. He has some obligations to society. What twin obligations does Mandela mention? How can one fulfill these obligations?
Answer:
Man is a social animal and has some social obligations to society. Nelson Mandela understood the importance of being social. Mandela talks about twin obligations—obligation to his family, to his parents, to his wife and children. This is the first and the most important obligation that every man has to fulfil in his life. Another obligation is to his people, to his community and to his nation. He emphasises that in a civil society, each one of us should fulfil these obligations. It is the responsibility of the government to provide an atmosphere where a person can fulfil these obligations.
But in a country like South Africa, it was not possible to fulfil these obligations because of discrimination. It was an era of oppression and torture for the black Africans in their own country. They were not allowed even the basic freedom of living a dignified life.