Find free online Chemistry Topics covering a broad range of concepts from research institutes around the world.
Biological Importance of Magnesium and Calcium
Magnesium and calcium also plays a vital role in biological functions. A typical adult human body contains about 25g of magnesium and 1200g of calcium. Magnesium plays an important role in many biochemical reactions catalysed by enzymes. It is the co-factor of all enzymes that utilize ATP in phosphate transfer and energy release.
It also essential for DNA synthesis and is responsible for the stability and proper functioning of DNA. It is also used for balancing electrolytes in our body. Deficiency of magnesium results into convulsion and neuromuscular irritation.
Calcium is a major component of bones and teeth. It is also present in in blood and its concentration is maintained by hormones (calcitonin and parathyroid hormone). Deficiency of calcium in blood causes it to take longer time to clot. It is also important for muscle contraction.
The main pigment that is responsible for photosynthesis, chlorophyll, contains magnesium which plays an important role in photosynthesis.
Calcium and Magnesium are alkaline earth metals, which have become a necessity in our everyday lives and elements which sustain the human body and help us function properly. These two elements are extremely effective alloy mediums and are used in different industries to serve various purposes.
Calcium ions (Ca2+) contribute to the physiology and biochemistry of organisms' cells. They play an important role in signal transduction pathways, where they act as a second messenger, in neurotransmitter release from neurons, in contraction of all muscle cell types, and in fertilization.
Magnesium is needed for more than 300 biochemical reactions in the body. It helps to maintain normal  nerve and muscle function, supports a healthy immune system, keeps the heartbeat steady, and helps bones remain strong. It also helps adjust blood glucose levels. It aids in the production of energy and protein.
Biological significance of magnesium and calcium: Magnesium and calcium play an important role in the neuromuscular function and the intraneuronal transmission and blood coagulation. Magnesium also helps in maintaining the normal blood circulation in the human body.
Sodium is both an electrolyte and mineral. It helps keep the water (the amount of fluid inside and outside the body's cells) and electrolyte balance of the body. Sodium is also important in how nerves and muscles work. Most of the sodium in the body (about 85%) is found in blood and lymph fluid.
Potassium is the main intracellular ion for all types of cells, while having a major role in maintenance of fluid and electrolyte balance. Potassium is necessary for the function of all living cells, and is thus present in all plant and animal tissues.
Magnesium is a nutrient that the body needs to stay healthy. Magnesium is important for many processes in the body, including regulating muscle and nerve function, blood sugar levels, and blood pressure and making protein, bone, and DNA.
Doses less than 350 mg daily are safe for most adults. In some people, magnesium might cause stomach upset, nausea, vomiting, diarrhea, and other side effects. When taken in very large amounts (greater than 350 mg daily), magnesium is POSSIBLY UNSAFE.
Magnesium keeps the immune system strong, helps strengthen muscles and bones, and supports many body functions from cardiac functions to brain functions. This is also a key hormone regulator for women. Low magnesium levels can contribute to PMS and menopausal symptoms.
They regulate the number of red and white blood corpuscles in the cell. (C) They can be present in any amount in the blood since they are absorbed by the cells. (D) They regulate the viscosity and color of the blood. Hint: Sodium and potassium ions both have different ability to penetrate the cell membrane.
Sodium maintains the electrolyte balance in the body. Potassium ions are primarily found inside the cell. Potassium ions maintain the osmolarity (the concentration of a solution expressed as the total number of solute particles per litre) of the cell. They also regulate the opening and the closing of the stomata.
Potassium and sodium are electrolytes that help your body maintain fluid and blood volume so it can function normally. However, consuming too little potassium and too much sodium can raise your blood pressure.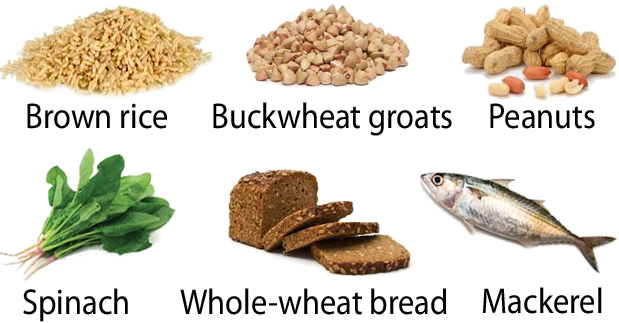 Function. The body uses sodium to control blood pressure and blood volume. Your body also needs sodium for your muscles and nerves to work properly.
Similar to sodium, potassium is critical to all living things, for the same reasons (i.e. it is used in the functioning of the nervous system, heart and the brain). The potassium ion is used extensively in intercellular fluids. Potassium plays an important role in the growth of plants.
These minerals are often found in ancient lake and sea beds. Caustic potash, another important source of potassium, is primarily mined in Germany, New Mexico, California and Utah. Pure potassium is a soft, waxy metal that can be easily cut with a knife.