We have decided to create the most comprehensive English Summary that will help students with learning and understanding.
On the Grasshopper and Cricket Summary in English by John Keats
On the Grasshopper and Cricket by John Keats About the Poet
| | |
| --- | --- |
| Poet Name | John Keats |
| Born | 31 October 1795, Moorgate, City of London, United Kingdom |
| Died | 23 February 1821, Rome, Italy |
| Poems | Ode to a Nightingale, Ode on a Grecian Urn, To Autumn |
| Movies | Arterial |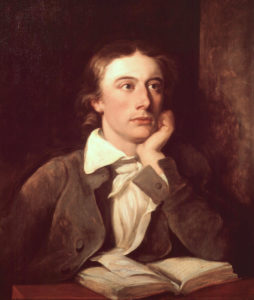 On the Grasshopper and Cricket Summary in English
This nature poem draws attention to the musical notes of birds and insects going on forever. This music is provided by the grasshopper on hot summer noon and by the cricket in cold winter. Thus, every season has its own kind of joy and music.
On a hot summer day, the birds seek shelter in the cool shade of trees. But it is time for merry making for the grasshopper. He flies from one fence to another singing all the time. When he is weary of singing, he rests under some wild plant.
The birds remain silent and hide in winter. Also on a frosty day there is utter . silence on all sides. Then suddenly the silence is broken by the song of a cricket. Its voice comes from a pile of stores. Thus, the music of the earth is endless.
To a person feeling sleepy, the cricket's sound appears to be coming from distant grassy hills.
On the Grasshopper and Cricket Summary in Hindi
यह प्रकृति गीत उस संगीत की ओर हमारा ध्यान आकर्षित करता है जो पक्षी तथा कीड़े सदा ही देते रहते हैं। यह संगीत टिड्डो के द्वारा दिया जा रहा है जो तपती दोपहर को गाता है और झींगुर जो ठण्डे जाड़े में गाता है। इस प्रकार से हर ऋतु का अपने ढंग का आनन्द और संगीत होता है।
ग्रीष्म के गर्म दिनों में पक्षी वृक्षों की ठण्डी छाया में छिप जाते हैं। पर टिड्डों के लिए यह समय गाने और मौज मनाने का होता है। वह एक बाड़ से दूसरी बाड़ में बेधड़क गाता उड़ता रहता है। जब वह गाते-गाते थक जाता है तो किसी जंगली पौधे के नीचे विश्राम करने लगता है। पक्षी जाड़े की ऋतु में भी चुप होकर छिप जाते हैं। और तो और जब तुषार बिखर रहा हो, तो चारों ओर चुप्पी छा जाती है। उस समय अचानक उस मौन को झींगुर भंग कर देता है। उसकी आवाज किसी पत्थर के ढेर से आती है। इस प्रकार धरती की संगीत लहरी अनवरत गूंजती रहती है।
जो व्यक्ति झपकियाँ ले रहा हो, उसे झींगुर की आवाज ऐसी सुनाई देती है मानो दूर घास वाली पहाड़ियों से आ रही हो।