We have decided to create the most comprehensive English Summary that will help students with learning and understanding.
The Shed Summary in English by Frank Flynn
The Shed by Frank Flynn About the Poet
| | |
| --- | --- |
| Poet Name | Frank Flynn |
| Born | 6 December 1906, Sydney, Australia |
| Died | 29 July 2000 |
| Books | The Living Heart, Northern Gateway, Rebuilding the Beacon: Point Smith, Port Essington |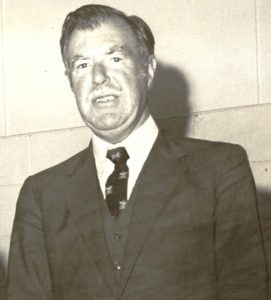 The Shed Summary in English
There is a small room for storing things. It is in one end of the garden. It is not used regularly as its door is locked. It has cobwebs over the door. The iron joints of the door are rusty. They make a creaking sharp sound when the wind blows. The narrator is curious to open the door one day to see what is stored there.
On one side of the shed is an old window covered with dust. It has three glass panes which are cracked. The narrator thinks that someone is looking at her whenever she goes that way. She plans to look through that window one day into the room.
Her brother tells her that there is a ghost in the store room. It hides under the old wooden floorboards. He tries to frighten her. He tells her that she must never try to enter that room because the ghost will attack her and break her head. But the girl is brave enough. She is determined to look into the shed.
She knows that her brother is a liar. There is no ghost in the shed. It is only a hiding place for him. Nobody is looking out at her. Nobody makes noises. Even the spider has gone from the web. So the narrator makes up her mind to walk into that shed. But she is not in a hurry to execute her plan.
The Shed Summary in Hindi
सामान भरने के लिये भण्डार घर है। यह स्थान बगीचे के एक छोर पर है। उसे अधिक उपयोग में नहीं लिया जाता। इसके दरवाजे पर ताले पड़े हैं। इसके दरवाजे पर मकड़े लगे हैं। दरवाजे के कब्जों में जंग लग गई है। जब हवा चलती है तो दरवाजे से तीखी आवाज निकलती है। वाचक को किसी दिन उस दरवाजे को खोलने की उत्सुकता है, वह देखना चाहती है कि अन्दर रखा क्या है।
शेड में एक तरफ धूल की परत लिए एक खिड़की है जिसके तीनों शीशे चटक गये हैं। लड़की को लगता है कि जब कभी वह ___ उस ओर जाती है तो कोई व्यक्ति उसको देखता है। वह सोचती है किसी दिन उस कोठरी की खिड़की से अन्दर झाँक कर देखेगी।
उसका भाई कहता है कि उस कोठरी में कोई (एक) भूत है। वह फर्श पर बिछे पुराने तख्तों के नीचे छिपा रहता है। वह बहन को डराने की कोशिश करता है। वह उसे बताता है कि कभी भी उस कमरे में प्रवेश मत करना क्योंकि भूत तुम पर टूट पड़ेगा और सिर फोड़ देगा। पर लड़की हिम्मत नहीं हारती। उसने उस शेड के अन्दर झाँकने की ठान रखी है।
वह जानती है कि उसका भाई झूठा है। शेड में कोई प्रेतात्मा नहीं है। वह तो भाई के अपने छिपने का स्थान है। शेड के अन्दर से कोई नहीं झाँकता। कोई भी प्राणी आवाज नहीं निकालता। मकड़ी भी जाला छोड़कर जा चुकी है। इसलिये वह पक्का निर्णय ले लेती है कि वह उस शेड में जायेगी। पर उसे अभी कोई हड़बड़ी नहीं है कि अपनी योजना कार्यान्वित करे।