We have decided to create the most comprehensive English Summary that will help students with learning and understanding.
The Hundred Dresses Part 1 Summary in English by El Bsor Ester
| | |
| --- | --- |
| Author Name | El Bsor Ester |
| Born | 9 May 1906, West Haven, Connecticut, United States |
| Died | 15 July 1988, Hamden, Connecticut, United States |
| Awards | John Newbery Medal |
| Education | Pratt Institute School of Information, West Haven High School, Pratt Institute |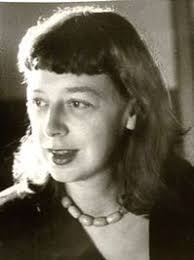 The Hundred Dresses Part 1 Summary in English
'The Hundred Dresses' is a very touching story as it is a sensitive account of how a poor young girl is judged by her classmates. Wanda Petronski is a young Polish girl who goes to school with other American children in an American town. The other children see Wanda as an innocent girl who has to tolerate insults from her friends because she is a poor girl who cannot afford to come to school in a variety of dresses like the other girls of her class. Her friends Peggy and Maddie often made fun of her poverty. In order to counter their taunts and sarcastic remarks she often told them that she had a hundred dresses in her closet which made them all the more sarcastic.
Wanda won a painting contest in which she displayed a hundred dresses all in different colours and designs which won the heart of the judges. That contest and the beautiful drawings of the dresses made her classmates regret for making fun of such a creative girl.
The Hundred Dresses Part 1 Summary Questions and Answers
Question 1.
Why did Peggy and Maddie not notice Wanda's absence?
Answer:
Ans. Peggy and Maddie did not notice Wanda's absence because Wanda was a quiet girl and did not communicate with the other children of the class. She sat in the corner of the class. Her presence did not matter much to Peggy and Maddie.
Question 2.
What was unusual about the dress of Wanda?
Answer:
Wanda always wore a faded blue dress that didn't fit her well. It was neat but it was wrinkled all over and required a good ironing. She always wore the same dress.
Question 3.
What is hopscotch? How is it played?
Answer:
Hopscotch is a game in which children hop into and over the squares marked on the ground.
Question 4.
How did Wanda describe her hundred dresses?
Answer:
Wanda described her hundred dresses with great pride saying that they were silky and very colourful. All the dresses were different from each other. One was pale blue with coloured trimmings, another was brilliant jungle green given with a red sash. .
Question 5.
How do you know that Peggy was a kind girl though she was a bit harsh to Wanda?
Answer:
Peggy was a kind girl and she always protected small children from the bullies of the school. She was kind even to the animals as she shed tears whenever she noticed an animal in agonising and miserable condition because of the ill treatment given by someone.
Question 6.
How did Peggy tease Wanda? Did it make Maddie uncomfortable? Why?
Answer:
Peggy teased Wanda by asking her questions about the hundred dresses and shoes. The teasing game made Maddie uncomfortable because she was also poor and felt bad about teasing Wanda. She felt . that next time it could be her turn to be mocked at.
Question 7.
How was Maddie different from Wanda?
Answer:
Maddie was different from Wanda as her name was not as funny and meaningless as that of Wanda. Secondly, though she was poor, she managed to dress well with the old dresses given by others. She also did not tell lies about the hundred dresses like Wanda.
Question 8.
Why could Maddie not ask Peggy to stop laughing at Wanda?
Answer:
Maddie was putting on dresses which were discarded by Peggy and handed over to Maddie's mother who tried to change their design by giving them new trimmings. She felt that after Wanda's hundred dresses, it would be her turn. She was so scared of the fact that she decided to keep quiet about it.
Question 9.
Describe any two dresses of Wanda.
Answer:
Wanda's hundred dresses are all different from each other. One of the dresses was brilliant jungle green with a red sash whereas the other dress was pale blue with colourful trimmings.
Question 10.
There was a competition in Wanda's class. What was it all about?
Answer:
The competition for the girls was for designing dresses and for the boys it was for designing motorboats.